Gas Stations - They're All We Do
Petroleum Realty Advisors is a real estate/business services firm exclusively specializing in gas stations in the Pacific Northwest. We do not handle any other type of real estate or business. Our motto is simple: if it doesn't involve fuel on a retail or wholesale basis, then we won't touch it. Because of this extreme focus, we can say with confidence that if you own a gas station or operate a gas station business, a relationship with our firm is invaluable.
Appraisals
Do you have a gas station and need an appraisal of it? You've come to the right place. We are the only company in the Pacific Northwest whose only appraisal focus is gas stations. When it comes to appraising gas stations, our knowledge and experience is unmatched. When the value of your gas station matters, call us.
Brokerage
Looking to buy a gas station? Thinking about selling a gas station? These are big decisions. Partnering with the right broker is critical to protecting your interests and bringing the deal together. Inexperienced brokers can can cost you dearly, from leaving money on the table to exposing you to ongoing contractual and environmental liabilities. With our extensive knowledge, experience, and contacts, you'll be confident that our team is taking care of your interests.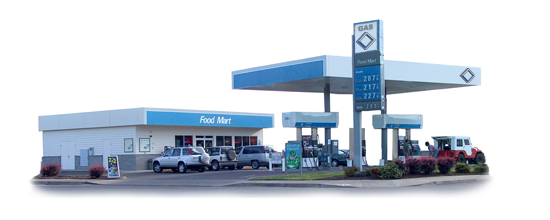 Mortgage Brokerage
Looking for a gas station loan? You've probably found out the hard way that they're not easy to get. Don't fret. We know the lenders that are still doing gas station loans, whether it's SBA, conventional, or hard money financing. After all, the odds are, we're doing their appraisal work!